I set aside time to learn every day and I'm always looking for ways to improve myself both personally and professionally.
Blog / Newsletter Recommendations
A handful of the resources that I take the time to read regularly:
The Pocket app has dramatically boosted my reading volume and quality (over 6 million words in the last five years). See my recommendations by clicking on the image below: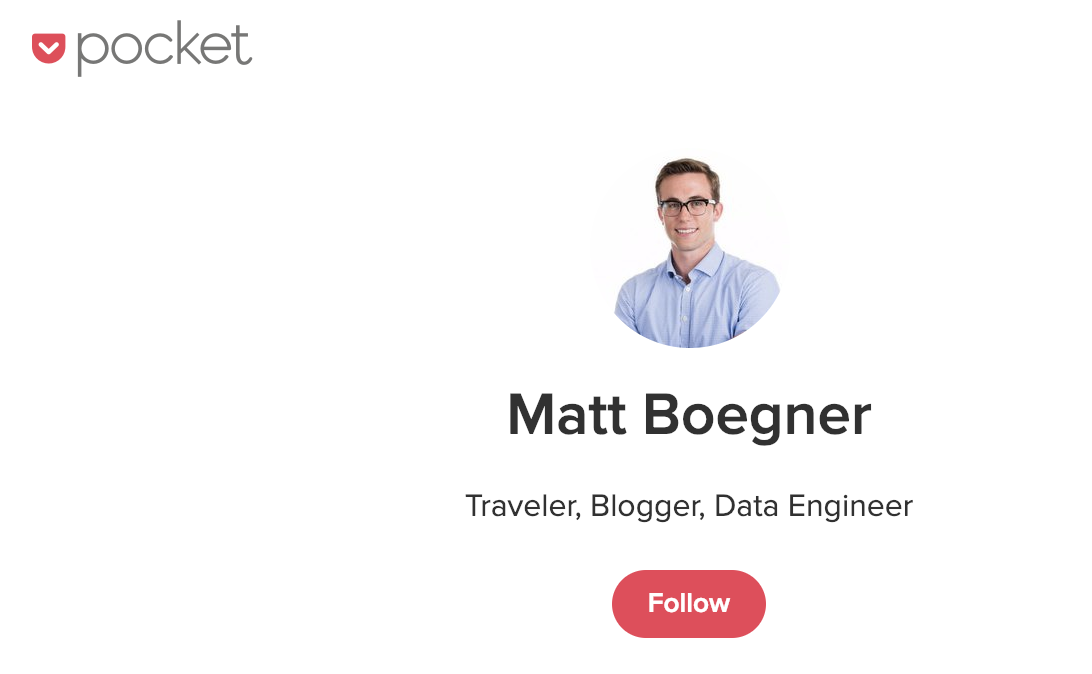 Otherwise, navigate over to the Book Reviews tab to see summaries and analysis of the books I've read.
Podcasts